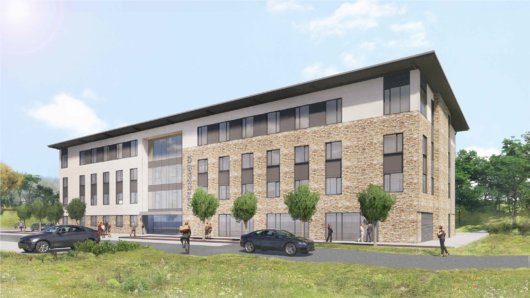 We have been appointed by UK Healthcare Developments to deliver a four-storey healthcare hub on Locke Road, Eastern Way in Carlisle on a design and build contract.
Derek Billows, our contract manager, said: "This new development will provide doctor's surgeries and consulting rooms as part of a flagship facility for patients and staff. Our team has a raft of healthcare experience and looks forward to delivering another successful project, as well as further strengthening our commitment to the Cumbria region and its supply chain."
Carlisle Healthcare, which operates the North Carlisle Medical Practice, St Paul's Medical Centre and other local medical facilities, will run the Carlisle Healthcare Hub. This new purpose-built facility has been supported by the North Cumbria NHS Clinical Commissioning Group.
Rachel Brown of United Healthcare Developments said: "Today is the culmination of 6 years working in partnership with Carlisle Healthcare who have a vision to modernise and transform care, providing more accessible and extended services and improve the health and wellbeing of patients and communities in South Carlisle.  It is wonderful to see the vision now being transformed into a reality."
Thanks for reading our post. For more information and updates, visit CaddickConstruction.co.uk