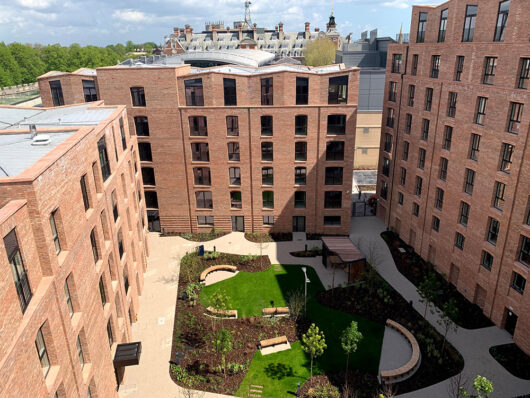 We have just completed a three-year development journey on the prestigious Hudson Quarter residential and retail project in York which has welcomed its first residents this month.
Situated opposite York Railway Station, the development is ideally located for both regional and national transport links, as well as walking distance into York's historical city centre.
Working on behalf of The Palace Capital plc, we are delighted with the finished development which features 127 apartments and 39,000 sq. ft of Grade A office space, set around a new courtyard and landscaped grounds.
It was an interesting and challenging project for the team, on the site of a former British Rail office building and in the shadow of York's historic city walls. The site has a long history linked to the railway, having being part of the original city station which was opened in 1839.
The developments comprises of three residential buildings and one office building as part of the mixed-use development with the residential buildings named after famous railway stations – Waverley, Victoria and Kings – recognising the railway heritage of the site.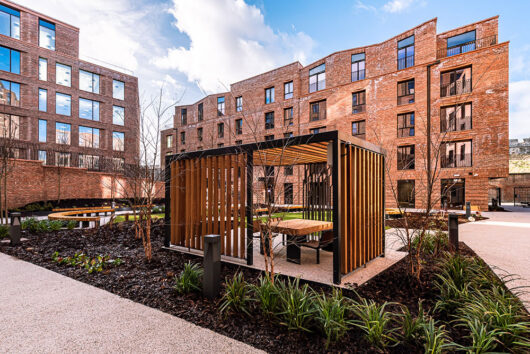 Our Project Manager Jason Sims said: "It has been a pleasure to work with the Palace Capital team on this prestigious project that is helping to breathe life back into an often forgotten part of the city. There have been some really interesting challenges on this project but Hudson Quarter has ultimately transformed this site into a highly sought-after location.
"With its close proximity to York railway station its sustainability and commuting credentials are also incredibly strong, so it is easy to understand why Hudson Quarter is appealing to a very broad range of buyers who want to put roots down in a city that's one of the desirable places to live in the country."
Our MD, Adrian Dobson said: "This has been a very high profile project in the heart of York city centre. The benefits it brings to this thriving area are huge, not just in terms of additional housing and commercial opportunities but for a more sustainable way of living and working. That's thanks to its excellent public transport links and located within shouting distance of York Railway Station where you can hop on a train and be in London in less than two hours."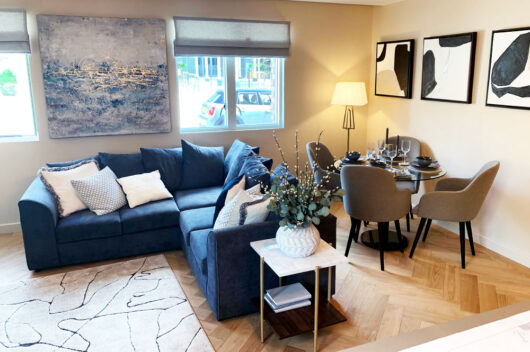 Neil Sinclair, CEO of Palace Capital plc added: "It's a testament to everyone involved that we have completed Hudson Quarter to such a high standard. Seeing the finished development vindicates our confidence in the great city of York, and other major regional City's, over recent years.  Hudson Quarter will be a brilliant addition to York and will be a vibrant new place to live and work in the heart of the City and we are proud to have delivered it."
The exterior and interior of the buildings have been modelled by award winning designers Fuse. Internal features in the premium apartments include instant hot water, quartz stonework surfaces, high-tech shower controls, filtered water taps, wine coolers and pop up extractors.
Thanks for reading our post. For more information and updates, visit CaddickConstruction.co.uk