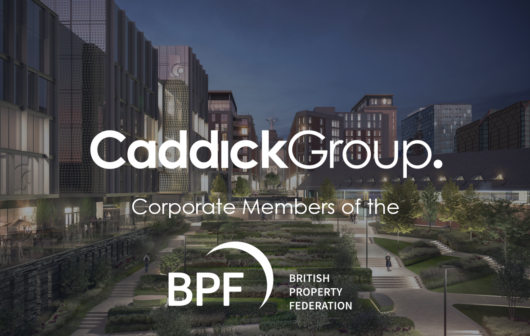 Caddick Group are happy to announce that we're now corporate members of the British Property Federation.
Individual team members from Caddick Developments have been working with the BPF for a while, discussing industry topics such as industrial and logistics, as well as our North West Director – Steve Widdowson being on their panel for regional policy committees.
The British Property Federation is the leading trade body representing the whole of the real estate industry in the UK. They work with their members to help the UK real estate industry grow and thrive. As the voice of the property industry in the UK, the BPF work collaboratively with the government and regulators by promoting knowledge, innovation and best practice across all sectors.
We look forward to working with the federation and their other members to further support our industry.
Thanks for reading our post. For more information and updates, visit CaddickDevelopments.co.uk