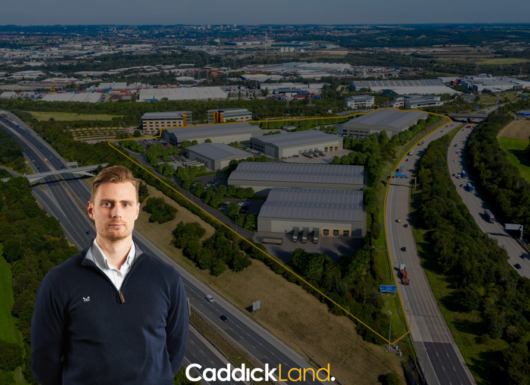 David Baker and our wider Caddick Land team are proud to have supported our sister company in progressing their application for a landmark logistics and industrial hub located at Leeds Valley Park. This involved a detailed review of the site's planning history and the creation of the specialists reports required by the local authority.
We've also negotiated new biodiversity net gain requirements, working closely with ecologists, landscape consultants and architects to protect and enhance the ecological value of the site as far as possible, whilst maximising the developable area and the economic benefit to the local region.
This project involved an excellent team including Quod, Fore Consulting, KPP Architects, PWP Design Ltd and BWB Consulting Ltd. Caddick Developments are currently finalising plans with the local authority and plan to start on site this autumn.
Thanks for reading our post. For more information and updates, visit CaddickLand.co.uk