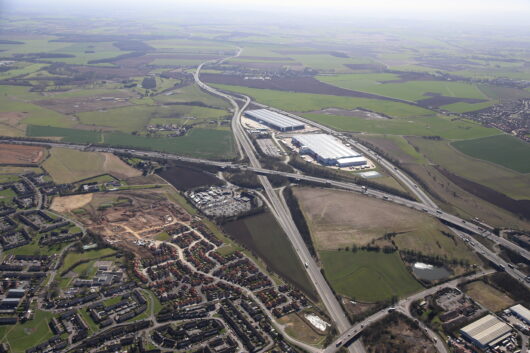 Caddick Land was established to identify opportunities to promote new employment, residential and mixed-use developments, and work in partnership with landowners to realise the full potential of their land. In recent months we have continued to acquire new sites, and therefore the Land team has rapidly expanded.
To support this growth, we have created a new animation, 'It all starts with Land', to explain the process of what we do, who we work with, the schemes we work on and how the Land team support the wider Caddick Group.
Without having the Land team in place, sourcing land and obtaining planning consents can be a much longer process (with demand for residential and logistics space increasingly needed now more than ever!). Having this land and planning experience available to the wider Caddick Group ensures a smooth process from start to finish, whilst also reducing the time taken to reach the development phase. Close collaboration with our Development and Construction businesses also means that all consents we secure have deliverability at their core, providing certainty to landowners, local authorities, and local communities.
Thanks for reading our post. For more information and updates, visit CaddickLand.co.uk