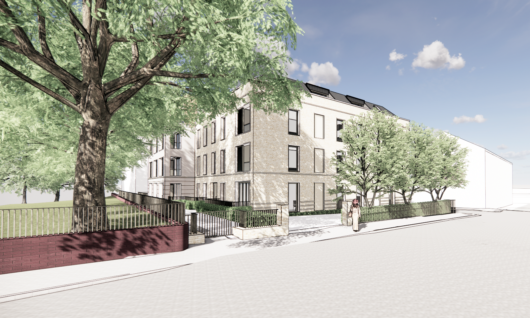 Consultation is underway on our plans to transform former Tramways WMC site in York City Centre – including improvements to Dick Turpin's grave.
We've launched a public consultation into plans to regenerate the former Tramways Working Men's Club site on Mill Street, York. The new development has been called St George's Terrace in a nod to the heritage of the area. People can view the proposals and have their say by visiting: www.stgeorgesterraceyork.co.uk
Following the consultation process, a planning application will be submitted to City of York Council. The plans include 35 new apartments, in the newly named St George's Terrace development, along with major improvements to create an 'urban pocket park' at the rest garden next to the site, where the legendary Dick Turpin is thought to be buried.
The building will be set back from the boundary with the rest gardens respecting its setting and to allow significant landscaping and planting to take place. The proposals will retain the tree lined character to George Street, and all the apartments will have outdoor space as well as workspace within to reflect the changing nature of City living. Improvements to the park, which include the Highway Man's grave, propose putting in new seating, creating a better path around the park and creating a fully accessible entrance.
Richard France, Managing Director of Oakgate Group said:
"Tramways is a typical 1960s building and detracts from the streetscape and the Grade II Listed St George's Church. We have carefully considered the site's location in a conservation area and the character and heritage of the surrounding streetscape when designing the development. Our proposals replace an unattractive building to provide high quality new homes, and will also bring major improvements to the vital green space next to it – giving the grave of Dick Turpin the presence and profile it warrants."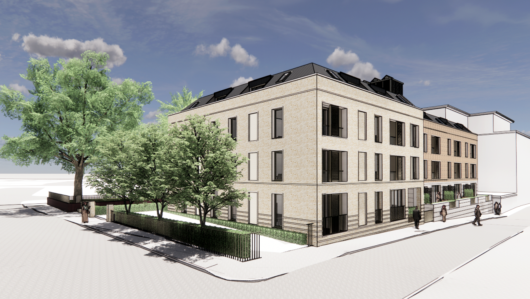 Thanks for reading our post. For more information and updates, visit OakgateGroup.co.uk