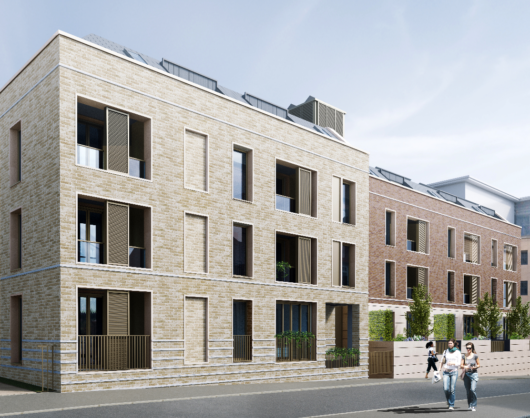 We've submitted an application to transform the former Tramways WMC site on Mill Street to the City of York Council.
Our plans include 35 new apartments in the newly named St George's Terrace development, along with major improvements to create an 'urban pocket park' at the rest garden next to the site. The planning application follows a recent public consultation process.
Our MD Richard France said: "During the consultation we received many positive comments about enhancing this seemingly forgotten green space, as well as supportive feedback about the design of the new building. This part of the city centre, the Castle Gateway, is undergoing a lot of improvements and our planning proposals will provide further enhancements."
The building will be set back from the rest gardens boundary, respecting its setting and allowing significant landscaping and planting to take place. All the apartments will have outdoor space as well as workspace within to reflect the changing nature of city living.
Improvements to the park include new seating, creating a better path around the park and putting in a fully accessible entrance.
Thanks for reading our post. For more information and updates, visit OakgateGroup.co.uk